T

HE WEBSITE FOR PICTURES
OF MAGAZINE EDITORS
HOLDING MEDIUM-SIZED ANIMALS



R

OBIN CEMBALEST
Executive editor, ARTnews magazine
Assistant editor, Artforum magazine
Arts editor, Forward magazine

Robin Cembalest is an award-winning investigative reporter
who has published articles in The New York Times,
The Wall Street Journal, and El Pais, in addition to many
other newspapers and magazines in the United States and Europe.

---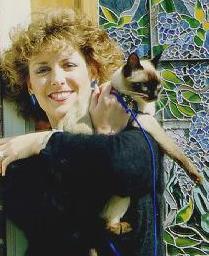 AMY D. SHOJAI
CATS Magazine (Primedia Special Interest Publications), Contributing Editor, 1992 to 1997
Pet Product News & PNN (Fancy Publications), Contributing Editor, 1992 to 1995
Cat Fancy (Fancy Publications), Contributing Editor 1991 to 1995

Ms. Shojai frequently lectures at conferences about writing as well as a variety
of pet-related issues. Ms. Shojai has been featured on ABC, NBC, CBS, CNN, and
in USA Weekend, The New York Times, Washington Post, Reader's Digest, Woman's Day,
Family Circle, Woman's World, and many other leading newspapers and magazines.
---

C

ARINA NORRIS
Editor, All About Cats
Former Editor, All About Dogs
Former Editor, Wild About Animals

Carina Norris trained as a zoologist, then became a science journalist,
writing for a wide variety of national magazines and newspapers,
as well as appearing on television and radio.
---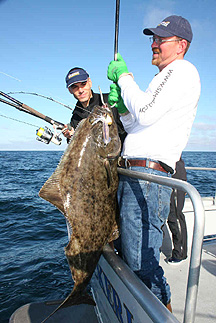 D

OUG OLANDER
Editor, Sportfishing Magazine

Doug Olander is the most outspoken, progressive and
significant sportfishing editor with the history and potential
to make a big impact to benefit the fisheries and our right to access them.
---
J

OSH MAGNESS
Editor-in-Chief, WAG Magazine

Not all pet, not just fashion, Wag Magazine represents
a new breed altogether. Wag Magazine devotes itself
to the art of living with a dog and looking damn good doing it!
---
K

ATIE HUNHOFF
Assistant Editor and Photo Editor, South Dakota Magazine

Please contact Katie if you are interested in a hot water bottle,
she is starting an import business called Hot Bottle Inc.
---
D

IANNE KOCHENBURG
Editor and Creator, Clever Magazine

Clever Magazine has been in continual publication since August of 1998 as a
general interest online magazine featuring essays, short stories, humor, the environment,
poetry, recipes, an advice column, book and film reviews and a bookstore.
Dianne occasionally teaches a sociology course at Santa Clara University.
---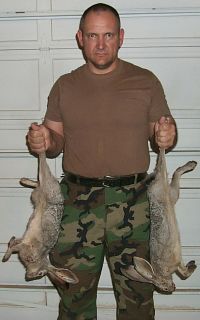 D

ONALD J. POTTS
Editor and Founder, Beagles Unlimited Magazine

Don loves education and the entire learning process and thus is a part-time college
professor for CCCC in Ridgecrest, CA. Don has always enjoyed writing articles and has
had numerous articles published in several different hunting, military, law enforcement
and pro-gun magazines, brochures, and newsletters. Don is an active member of the
Outdoor Writers Association of America (OWAA). Someday in the future, he will complete
his lifelong dream of publishing a well written book on the subject of Beagling,
and doing an entire video series on Beagling and rabbit hunting.
---
WE ARE ACTIVELY SEEKING SUBMISSIONS!
PLEASE EMAIL US AT:

THE WEBSITE F0R PICTURES OF MAGAZINE EDITORS HOLDING MEDIUM-SIZED ANIMALS.

THANKS!